River Maps are the maps that have been used in schools and colleges, as well as these maps will be very helpful for those people who are planning to celebrate their picnic or vacation. Because people enjoy enjoying the picnic by setting up their camp on the bank of the river. If you are also one of these and are looking for a US rivers map then you are at the right place. You can see these maps below:
List of American Rivers Map :
1. Labeled U.S River Map:
2. U.S Blank River Map: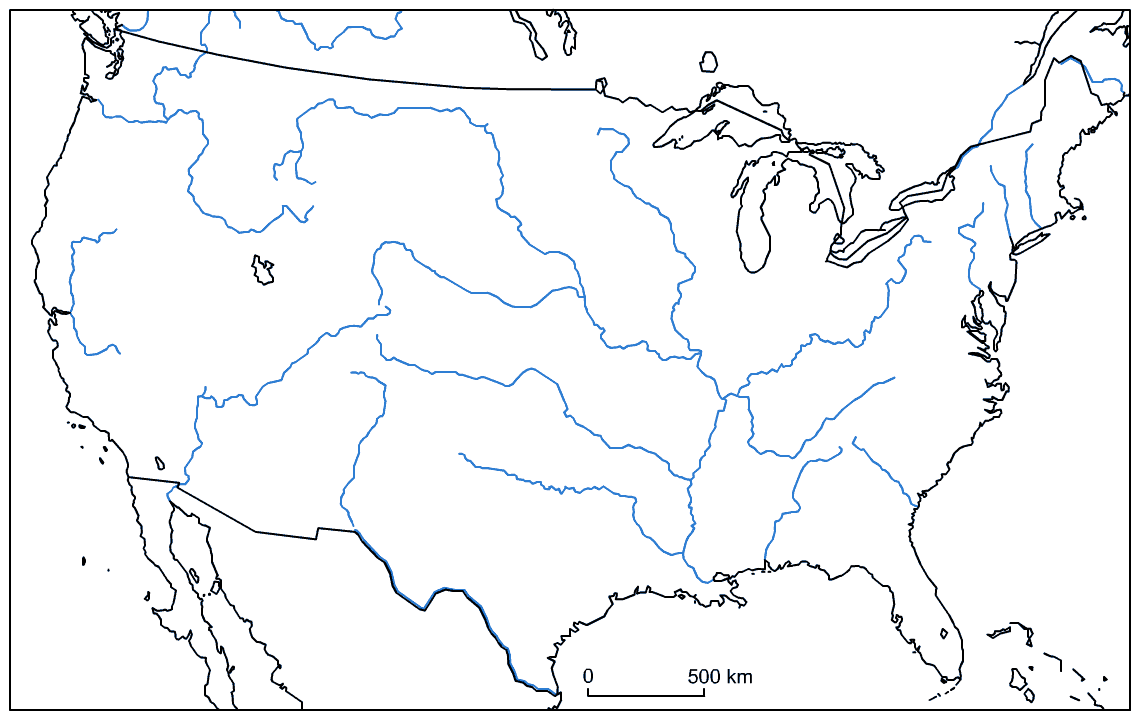 3. U.S Rivers Map With States:
4. U.S Lake with River Map:
5. Major U.S Rivers Map :
6. U.S River Map Black and White:
7. U.S River Basin Map:
8. U.S Snake River Map:
You must have seen our river map list, you must have seen 8 types of maps in it, which you can use for your purposes. For your information, let us tell you that with the help of these river maps, you can know about the starting point and ending point of the river. These maps are most commonly used by those people who either have to consider a jungle picnic or who go to do some research on wild trees and animals. These maps will help you find the direction of your location when you are lost in the jungle.
The first and second images will help the student to remember the name of the river because in the first image we have mentioned the name of the river. With this you can complete your project related to the river and with the help of the second image you can revise the name of the river because in that image we have not mentioned the name. You can download it and practice by filling the river name in it.
Those people who are curious to know which river comes into our state, then you do not need to go anywhere else. You can see our third image. With that, your state-related problem will be solved. You can download these maps through the PDF button.
The name of the last image may sound strange to you. This is the most popular river in the United States of America. The Snake River is one of the major rivers of the Pacific Northwest region in the United States. And it flows over an area of ​​​​1735 km. It is the largest tributary of the Columbia River, starting from western Wyoming. If any of your projects are related to this popular river then you can do it easily.
You do not need to pay any money to get these maps because all these maps are available here for free. To get these maps all you have to do is press the PDF button below a specific category of maps. With which a new tab will open, and you can download this map on your computer and smartphone. If you have attached your printer as well, then you can also print from it by giving the print command.
I think you must have liked this wonderful collection of river maps. After you complete your purpose and project on these maps, tell us what your objective was. You can tell us through comments.